Meet Our Pastor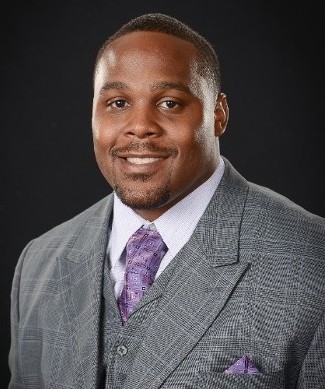 Under the spiritual leadership of Pastor Joel & Linda Strickland of New Life Tabernacle Pentecostal Church (Bryan, TX), Rev, Dr, L.A. Love accepted Christ as his personal Lord and Savior at an early age. At the tender age of 4 years old, an Elder and Missionary, Sis. Munsey, prophesied and declared that he had a calling and anointing on his life to do great works for the Lord, a journey that Dr. Love has faithfully continued.
Dr. Love has also had the privilege of ministerial tutelage from exceptional spiritual leaders, including the late Sis. Patricia "Pattie"Zimmerman of New Life Tabernacle Pentecostal Church (Bryan, TX), the late Rev. A.L. & Ruby Goins of Grace Missionary Baptist Church (Byran, TX), and Chaplin Dave Thom of The Leadership Connection (Boston, MA), all of whom have greatly influenced and assisted in his spiritual journey.
Dr. Love was licensed to the ministry on July 29, 2007 and ordained on July 26, 2014 under the spiritual leadership and covenant of his Spiritual Father, Rev. Dr. Sylvester Smith, Jr., of New Zion Missionary Baptist Church (Bryan, TX). He has ministered in various capacities, including utilizing his professional career as a platform for Christ. Additionally, Dr. Love has more than 10 years of experience in collegiate athletic administration and higher education in the areas of teaching, athletic academic services, fundraising and leadership and organizational development.
Previous ministry involvement includes, but is not limited to, serving as Associate Minister with Rev. Larry & Greta Brooks of Community Baptist Church (Lubbock, TX) and with Apostle Todd & Autumn Murner of The Rock of Northwest Arkansas (Springdale, AR). He also served as Youth Minister of New Zion Missionary Baptist Church (Bryan, TX) before joining Rev. Wilburn & Gaye Tanner of Pilgrim Baptist Church (Lubbock, TX) in 2014, as the Minister of Education and Assistant to the Pastor. In the fall of 2015, Dr. Love and his family accepted the opportunity to return to the northeast and relocated to the Pioneer Valley. In 2017, Dr. Love began serving as the 5th Senior Pastor of the historic Alden Baptist Church in Springfield, MA.
As a lifelong learner, Dr. Love completed his secondary education at Bryan High School (Bryan, TX). He continued on to the University of Massachusetts Amherst, where he earned three degrees: BA in Economics (2004), MS in Sport Management (2006) and an MBA (2007) from the Isenberg School of Management. Additionally, Dr. Love earned his Doctorate in Higher Education Administration from the University of Arkansas (2013). Dr. Love also earned a Master of Divinity from Hardin-Simmons University's Logsdon Seminary (2017) and a Master of Christian Ministry from Wayland Baptist University (2018).
As a recipient of numerous academic and service awards, as well as, an active member of various service organizations locally, regionally, and nationally, Dr. Love, places a premium on service above self as a Kingdom change-agent while transforming the world, one community at a time.